The AETA Quarterly — December 2022
19 December 2022
It's hard to believe this year has flown by so quickly. But as we begin holiday preparations and before we take some time to spend with our loved ones, we'd like to thank our partners and clients for yet another unforgettable year together. Sure, we've all been through a lot lately, and even if a delicate undercurrent is still tangible on many levels, we continue to move forward and do so working jointly as an industry, ensuring the delivery of important news and information to populations around the world.
 
In 2022 we returned to in-person shows,  such as IBC, Hamburg Open, SATIS, Sportel and a few others. These events were amazing and fruitful, mainly because we were able to say "hello," to our friends again in person! And, as part of our worldwide expansion, we've added new systems integrators in Spain, Italy and the Balkans.
 
Despite the geopolitical issues at hand, AETA Audio Systems continues to endeavor to ensure our customers can count on us, through any kind of weather. After all, our mission is to make your broadcasting tasks as easy and your audio as high quality as possible. Remember: "Simple and safe audio links" — that's our business. Let's take a quick ride back through the past 12 months to look at a few 2022 highlights from AETA.
 
Here's to a peaceful and happy holiday season to your team from ours!
In 2022, AETA delivered 144 ScoopTeam codecs to Cameroon to ensure the successful coverage of CHAN and CAN 21 (the event was postponed to Feb. 2022). At the request of Paris-based systems integrator, Loca Images, AETA's technical team adapted the ScoopTeam commentary codec to meet specifications for these events. In total, AETA provided 144 ScoopTeam units, which were used in five locations throughout Cameroon during both occasions. Ben Ameur explains that Loca Images chose AETA's ScoopTeam based on many parameters. One of the main factors was compliance to the defined specifications, including ISDN. But in addition, says Ben Ameur, the product's versatility, future-proofness and ergonomics also added solid advantages. Finally, the responsiveness and partnership spirit of AETA team clearly helped in making turning this project into a success story. He notes they particularly appreciated the fact that the units were easy to use and they experienced no equipment failure during any of the competitions. This, he adds, despite particularly sweltering weather conditions, sometimes up to 50° C in the stands.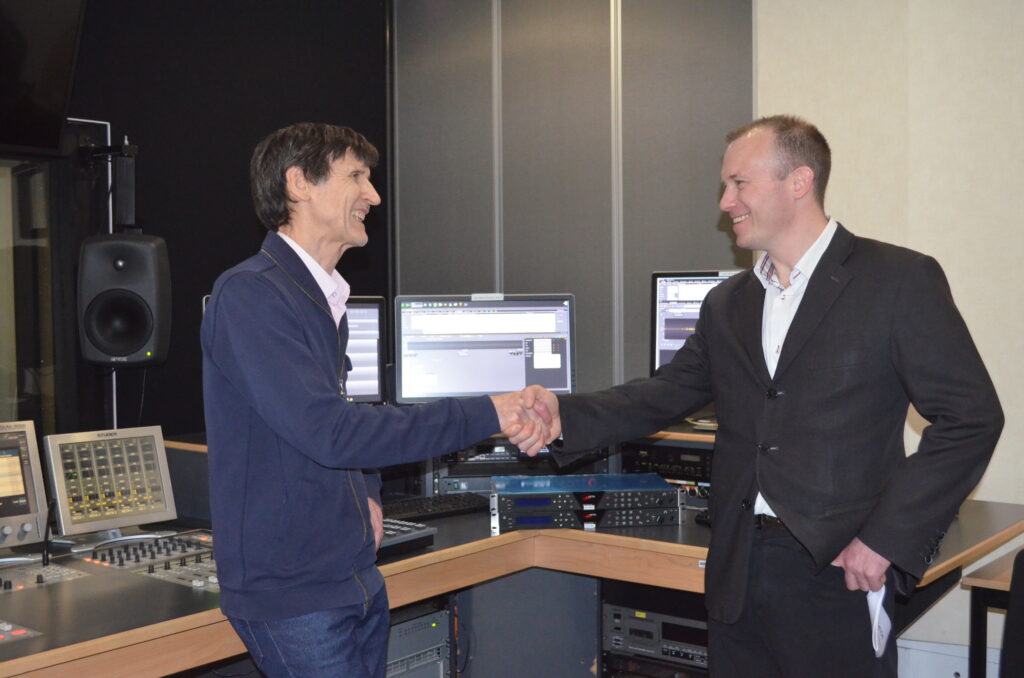 AETA donated four Scoop5 codec units to the Institut National de l'Audiovisuel (INA), located in Bry-sur-Marne, France, as part of its ongoing effort to support the broadcast industry. With some 300 students each year, in addition to the continuing-ed scholars, the facility provides both theoretical and practical learning, including workshops, which offer hands-on experience for participants.
 

Also, this year, AETA Audio Systems announced that it has added 5G capability to its ScoopFone audio codec. The company continues to take the lead in innovation by offering a simple and safe user experience. This latest advance is designed to simplify the job of broadcasters both in the studio and in the field, while ensuring high audio quality. ScoopFone5G is based on the ScoopFone4G audio codec, sporting the same look and feel as its predecessor, but now offering the ability to connect to 5G, 4G and 3G networks.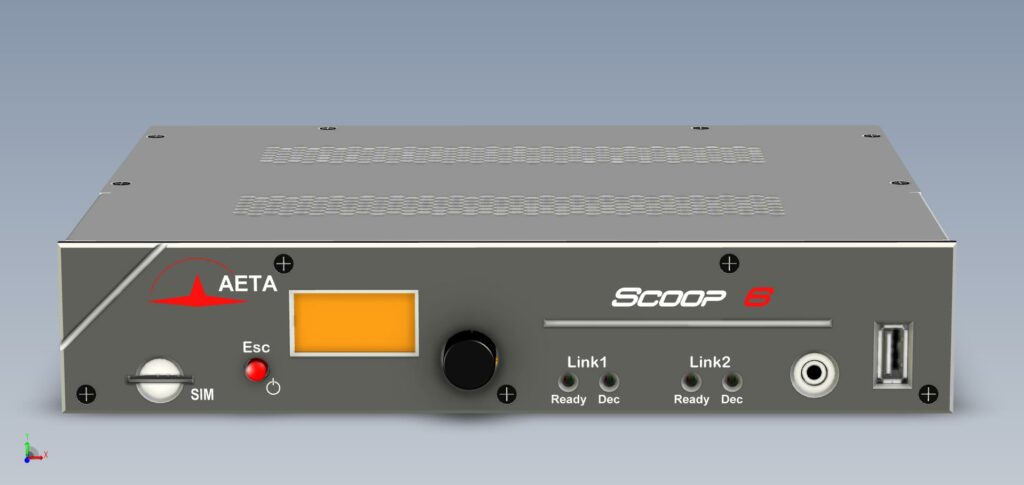 AETA Launched the Scoop6 compact codec in 2022. The IP unit is ideal whatever the situation: studio or remote. Scoop6 follows in the footsteps of the Scoop5s rackmount audio codec. The new unit is, however, more compact and allows users to combine many codecs into just one 19-inch rack unit, even squeezing into crowded MCRs as well as facilitating remote broadcast in OB vans, for example. Like Scoop5s, Scoop6 supports multiple network interfaces such as two Ethernet ports as well as 4G and 5G connections, so it's also adaptable for all types of broadcast applications. Just half the size of a 19-inch rack unit, the Scoop6 codec offers redundant power supply for safety as well as any kind of audio I/Os with AES67 (Dante or Ravenna) as analog or AES3. The first units have already been delivered.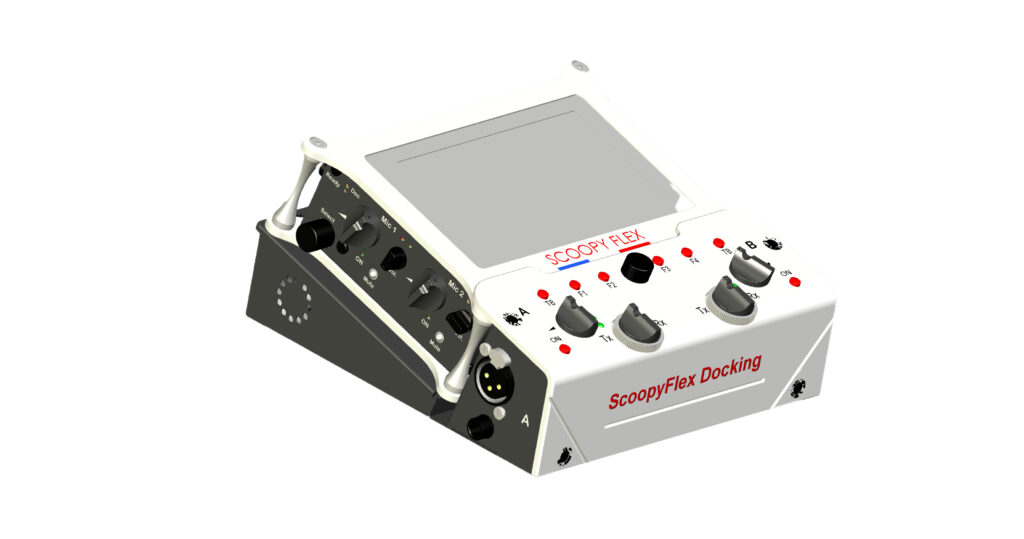 This year at IBC we also unveiled ScoopyFlex, a portable codec that comes with a docking station to let users quickly and easily turn the device into a full-fledged commentary unit. Evolving from AETA's historical product, Scoopy, modular ScoopyFlex is designed to meet broadcasters' present and future needs by offering flexibility and advanced functionalities, such as 5G capability, embedded Bluetooth and Wi-Fi, as well as two mobile network connections. ScoopyFlex is suitable for multiple applications. The ultra-portable device is ideal for reporters on the go or spot interviews, ensuring dependable, high-quality audio broadcasts. What's more, ScoopyFlex lets users connect a second mic to the unit to help ensure optimal sanitary conditions that protect both reporters and guests during interviews and can be increased up to four positions when in commentary unit mode.