Let's meet at Salon de la radio!
14 January 2020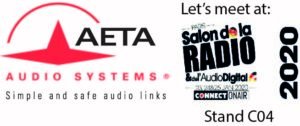 See you in Paris at "Grande Halle de la Vilette"
ScoopTeam in Glasgow
4 December 2019
ScoopTeam is at Euroswim 2019 in Glasgow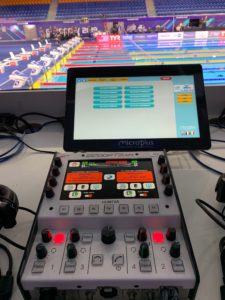 Firmware updates
21 October 2019
New firmware updates are available with various improvements and fixes.
Most products now support the simultaneous registration on two SIP servers.
New firmware for Scoopy+ S
30 September 2019
A new firmware update, Version V1.14, is now available for Scoopy+ S.
+ more info
New firmware for ScoopTeam
18 September 2019
A new firmware update, Version V1.09, is now available for ScoopTeam.
+ more info
New firmware for Scoop5 S and Scoop5 S-IP
18 September 2019
A new firmware update, Version V1.14, is now available for Scoop5 S and Scoop5 S-IP.
+ more info
New firmware for µScoop
18 September 2019
A new firmware update, Version V1.10, is now available for the µScoop.
+ more info