The AETA Quarterly
19 November 2020
Welcome to the AETA Audio Systems quarterly newsletter!
Each quarter we send directly to your inbox information on AETA's latest developments, product upgrades and more. Despite the challenges we've all been facing this year, we're determined to serve you more efficiently than ever.
Even though we couldn't get together at NAB in Las Vegas, LLB in Stockholm, ARD/ZDF Medien Akademie in Heimbuchenthal or IBC in Amsterdam, out of sight doesn't mean out of mind!
In fact, we've used this time constructively to carefully evaluate our entire product offering and integrate new features where needed. After all, at the end of the day, our goal is to help you stay at the forefront of your business. For AETA that means not only having access to the most advanced technologies, but doing so in a safe working environment.
Read on to discover in detail how AETA products offer you both simplicity and security through innovative, reliable solutions and a safe user experience.
SIMPLICITY
To further facilitate the use of its devices by reporters and technicians, AETA has released two automated parameters:
The "jitter buffer" helps manage jitter on the network. Before users could only manually adjust this feature through the "network quality" parameter. But now it's possible to set it to "auto" so it adjusts automatically, according to network characteristics. This is particularly useful when the quality of the network varies during transmission.
In addition, operators can now either manually or automatically manage the OPUS bitrate of AETA units during a call. The bitrate therefore spontaneously adapts to the network's capacity. It assesses network capacity and either upgrades or downgrades the audio, depending on network stability. This means audio is never interrupted and, when possible, it's even improved.
These two new functionalities simplify connection safety, perfectly reflecting AETA's tagline — "Safe and Simple Audio Links."
SECURITY
At the end of 2018, AETA released its double streaming feature that allows audio streaming through a redundant network. The company has now unveiled a bonding feature.

With this new functionality it's still possible for users to use two IP networks simultaneously. But instead of making use of a full redundant stream (that may cause problems when bandwidth is limited), it permits operators to divide the audio stream between the two networks, allowing the audio to flow where it was previously impossible.
Discover all the benefits of dual mobile connectivity with double streaming capabilities and bonding functionalities for ScoopTeam and Scoopy+S.

In other exciting news, AETA's eScoopfone is now available on Android! Since the beginning of 2020 eScoopfone has been is available on iOS (iPhone). And as of June it's available on Android too! You can download it at the Google Play store.
Finally, AETA has also released an Application note giving all the tricks available to cope audio on IP networks. Find out all about it!
AETA Introduces Dual Mobile Connectivity
28 October 2020
AETA Audio Systems now offers embedded dual mobile network connectivity for its ScoopTeam and Scoopy+S codecs.
Available as an option for both units, the new technology allows users to quickly and easily connect to two mobile networks simultaneously.
Previously, AETA ScoopTeam and Scoopy+S customers were able to double stream through two different mobile networks using one built-in modem plus an external dongle. With the new dual mobile network connectivity option, there are two wireless on-board modems. Thus external devices are no longer necessary.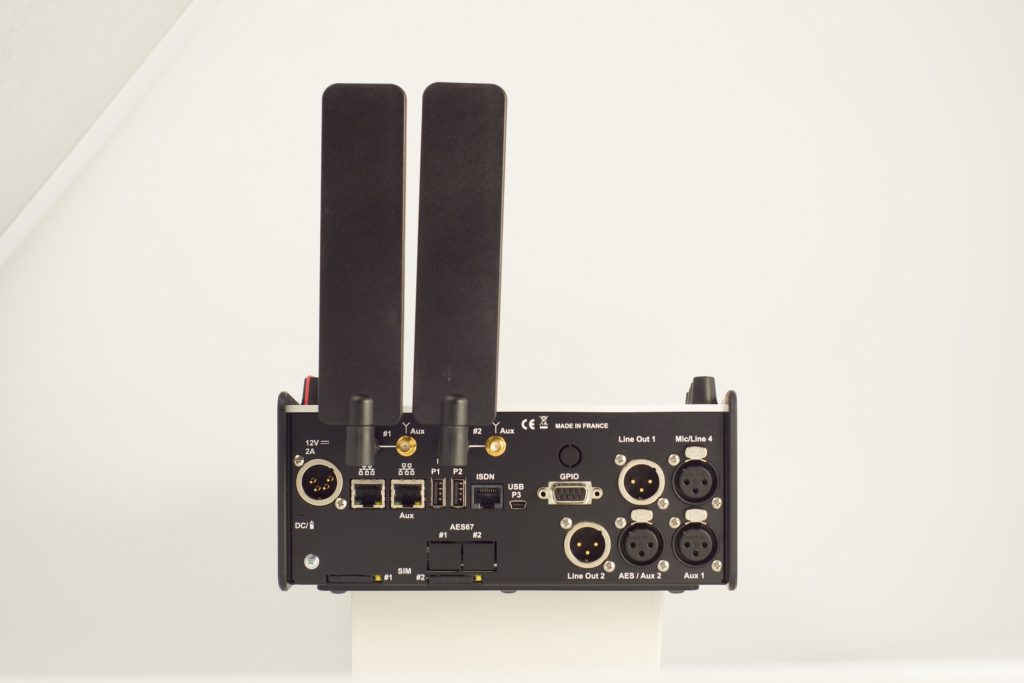 This makes connections easier and faster to set up. It also allows users to benefit from cost savings thanks to its use of SIM cards, meaning ISDN or wired IP connections aren't a prerequisite in the quest for quality remote broadcasts anymore.
In addition, users now have the added flexibility to choose to manage remote broadcasts either through double streaming or bonding (splitting the stream over two networks), depending on network quality and congestion.
"At locations where wired connections aren't possible, difficult or expensive, broadcasters need to rely on mobile networks," said Yann Vonarburg, general manager, AETA Audio Systems. "In some cases a mobile network can be unstable, so being able to depend on two mobile networks secures the live feed either through double streaming or our newly released bonding functionality."
Dual mobile network connectivity with double streaming and bonding options gives presenters full mobility so they can concentrate on the broadcast and contribute from almost anywhere. Simply put, it makes remotes easier in terms of logistics, and streamlines the tech crew's task of preparing the system for its roving reporter.
For the audience this translates into no hick-ups during the live contribution. They get the information in due time and can enjoy the highest possible audio quality.
"AETA places the utmost importance on safety, both in terms of audio links and personnel," added Vonarburg. "With the new embedded dual mobile network connectivity for ScoopTeam and Scoopy+S, we simplify the process so reporters can focus on their programs and — also — their surroundings, instead of on the unit."
Embedded dual mobile network connectivity is available as an option for Scoopy+S or ScoopTeam codecs. When ordering this feature, customers receive the unit with two SIM card slots and a set of antennas.
eScoopFone Update!
3 September 2020
eScoopFone is now available on Android through Google Play Store!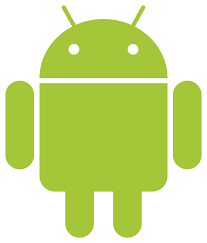 Corona virus: AETA's operations ongoing
17 March 2020
We are very pleased to announce that, due to the effort of the global AETA team, we will be able to carry on our operations as usual while compmlying to government's regulations in order to participate, also, to the joint effort against the virus spread. This means: technical support, deliveries and so on will be functional. Do not hesitate to contact us like you have always done.
Corona virus
16 March 2020
AETA is doing its best to limit impact of corona virus to its customers. Do not hesitate to get in touch with your usual AETA contact if you have any question. Our telephone lines remain, of course, operational.
Let's meet at Salon de la radio!
14 January 2020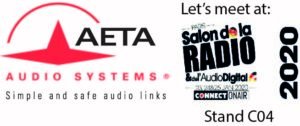 See you in Paris at "Grande Halle de la Vilette"
ScoopTeam in Glasgow
4 December 2019
ScoopTeam is at Euroswim 2019 in Glasgow