ScoopTeam 2.0: Revolutionizing Mobile Live Production with Cutting-Edge Audio Innovation
18 August 2023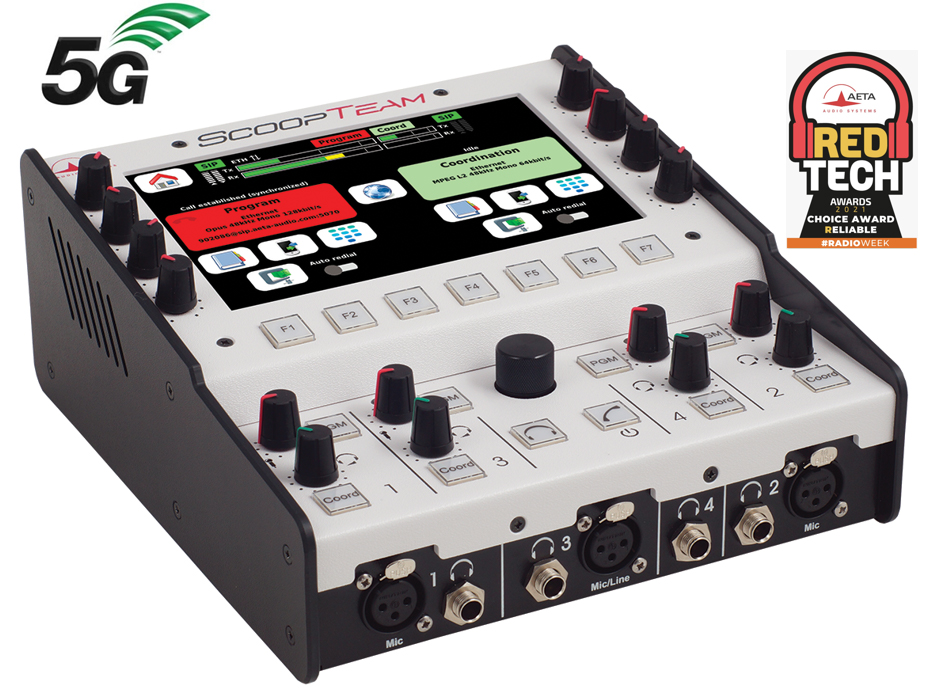 With an unwavering commitment to innovation, AETA sets a new standard in audio excellence by introducing the advanced features of ScoopTeam 2.0. This enhanced commentary codec establishes a paradigm shift, ensuring unparalleled audio quality, seamless integration, and superior adaptability for live sports and news broadcasting.
Seamless TV and Radio Workflows Redefined
Our development team has dedicated their efforts to deliver enhanced possibilities, in their mobile live production. In addition to the existing features, ScoopTeam 2.0 introduces improved stereo audio functionality that enhances your audio experience. What's more, the new 'sidetone' knob transforms into a 'microphone gain' control, providing ScoopTeam with the flexibility to adapt to various use cases. These innovations, among others, are now at your disposal.
The firmware 2.0 not only takes your broadcasting capabilities to new dimensions, but it also enables seamless TV and Radio workflows. ScoopTeam will forever ensure its users flawless audio transfer over the internet to the Master Control Room (MCR) and integrates effortlessly into RAVENNA and DANTE networks. Furthermore, the integration of dual 5G and 4G-LTE adapter options offers genuine wireless connectivity alongside redundant wired Ethernet connections, ensuring uninterrupted operation.
Upgrade Now – Available on Our Website
ScoopTeam 2.0. It is now available for download on our official website
https://www.aeta-audio.com/en/firmware-scoopteam-2/
Introducing Inclusive myScoopTeam LAN Software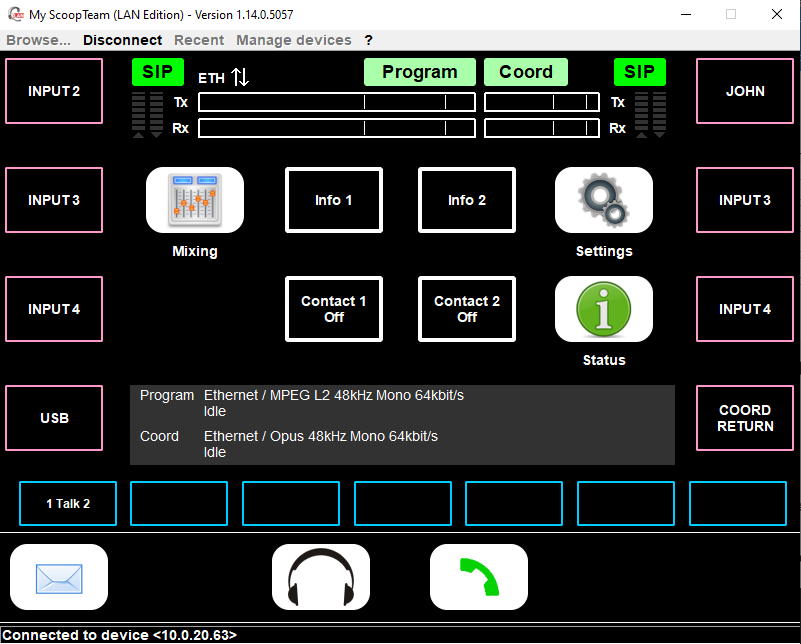 As a testimony of our commitment to enhancing your experience, every individual purchase of a ScoopTeam now includes the myScoopTeam LAN software as a standard offering. This very useful software not only empowers you to seamlessly control your ScoopTeam from a PC but also replicates the device's interface with remarkable accuracy. This integration delivers unparalleled convenience and control, facilitating the management of your broadcasting tasks.
In addition, myScoopTeam LAN offers the following advantages over the conventional web interface:
Ergonomic use of rotary gain knobs via the mouse scroll wheel ensures precision.
Enjoy the same familiar functionality as on the physical device, including quick-access shortcut buttons for essential menus:
• Call
• Monitoring
Check Out Our Promo Video !
Get a sneak preview of ScoopTeam by watching our promotional video: https://www.youtube.com/watch?v=3i-cudoSZyc
Elevate your mobile live production with AETA's ScoopTeam 2.0 now and embark on an extraordinary broadcasting journey.