AETA Audio Systems Partners with Ace Medias Tools
31 August 2022
The two firms are combining their respective expertise for the benefit of the broadcast industry
AETA Audio Systems and Ace Medias Tools have entered into a strategic partnership. The collaboration consists of uniting respective technical knowledge and marketing skills to deliver the broadcast market leading-edge software systems for audio management, transmission and processing.
Paris-based AETA Audio Systems has been active in the broadcasting industry since 1978 and designs and develops a full range of audio and IP codecs for the radio and television broadcast markets.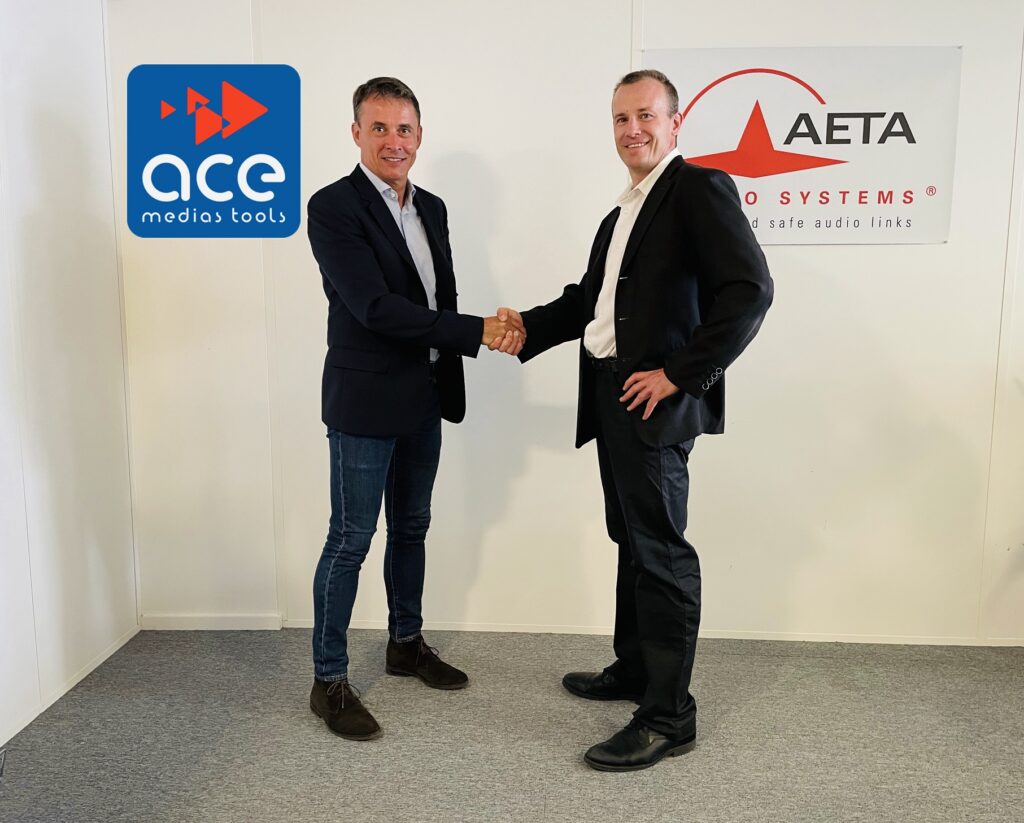 ACE Medias Tools, also located in Paris, is both a distributor and software developer. The company specializes in tailor-made software solutions for local, regional and national stations.
Effective immediately, the two companies are merging their efforts for the benefit of broadcasters worldwide by integrating ACE Medias Tools' expertise in ergonomics and workflows with AETA Audio System's proficiency in audio transmission and securing IP communications. Specifically, ACE will contribute its skill in front-end software design, while AETA will concentrate on back-end developments, leveraging its knowledge in AoIP communication.
The first result of this partnership will be the release of Ines VTS software. This new software and its upcoming releases will be marketed jointly — ACE Medias Tools will focus on the French Market, while AETA will promote the solution worldwide.
"We are very pleased to collaborate with ACE Medias Tools," said Yann Vonarburg, general manager of AETA Audio Systems. "This partnership allows us to offer the broadcast market advanced software-based codecs, making AETA's product range truly complete."
"This partnership will help our software designs integrate state-of-the-art AoIP communications in order for us to offer our customers the best technology," added Arnaud Vallin, cofounder of ACE Medias Tools. "With this collaboration we expect Ines to become a trend setter for software codecs and talkshow system in the broadcast market."
The full product range of AETA Audio Systems along with ACE Medias Tools' Ines VTS will be highlighted at IBC2022, Sept. 9–12 at stand 8.F83 (AETA) and stand 8.D83e (ACE Medias Tools).