AETA Introduces Dual Mobile Connectivity
28 October 2020
AETA Audio Systems now offers embedded dual mobile network connectivity for its ScoopTeam and Scoopy+S codecs.
Available as an option for both units, the new technology allows users to quickly and easily connect to two mobile networks simultaneously.
Previously, AETA ScoopTeam and Scoopy+S customers were able to double stream through two different mobile networks using one built-in modem plus an external dongle. With the new dual mobile network connectivity option, there are two wireless on-board modems. Thus external devices are no longer necessary.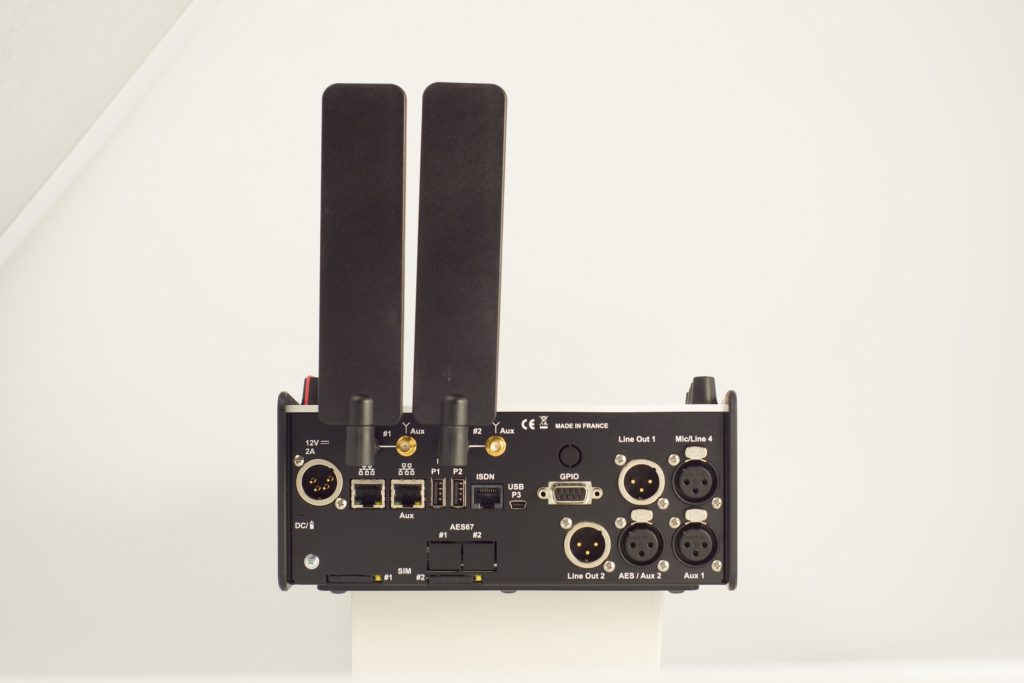 This makes connections easier and faster to set up. It also allows users to benefit from cost savings thanks to its use of SIM cards, meaning ISDN or wired IP connections aren't a prerequisite in the quest for quality remote broadcasts anymore.
In addition, users now have the added flexibility to choose to manage remote broadcasts either through double streaming or bonding (splitting the stream over two networks), depending on network quality and congestion.
"At locations where wired connections aren't possible, difficult or expensive, broadcasters need to rely on mobile networks," said Yann Vonarburg, general manager, AETA Audio Systems. "In some cases a mobile network can be unstable, so being able to depend on two mobile networks secures the live feed either through double streaming or our newly released bonding functionality."
Dual mobile network connectivity with double streaming and bonding options gives presenters full mobility so they can concentrate on the broadcast and contribute from almost anywhere. Simply put, it makes remotes easier in terms of logistics, and streamlines the tech crew's task of preparing the system for its roving reporter.
For the audience this translates into no hick-ups during the live contribution. They get the information in due time and can enjoy the highest possible audio quality.
"AETA places the utmost importance on safety, both in terms of audio links and personnel," added Vonarburg. "With the new embedded dual mobile network connectivity for ScoopTeam and Scoopy+S, we simplify the process so reporters can focus on their programs and — also — their surroundings, instead of on the unit."
Embedded dual mobile network connectivity is available as an option for Scoopy+S or ScoopTeam codecs. When ordering this feature, customers receive the unit with two SIM card slots and a set of antennas.